I've started taking photos of my bike any time I find a great opportunity or an interesting place. Here are the results of my summer up to this point.


The dock in Annapolis.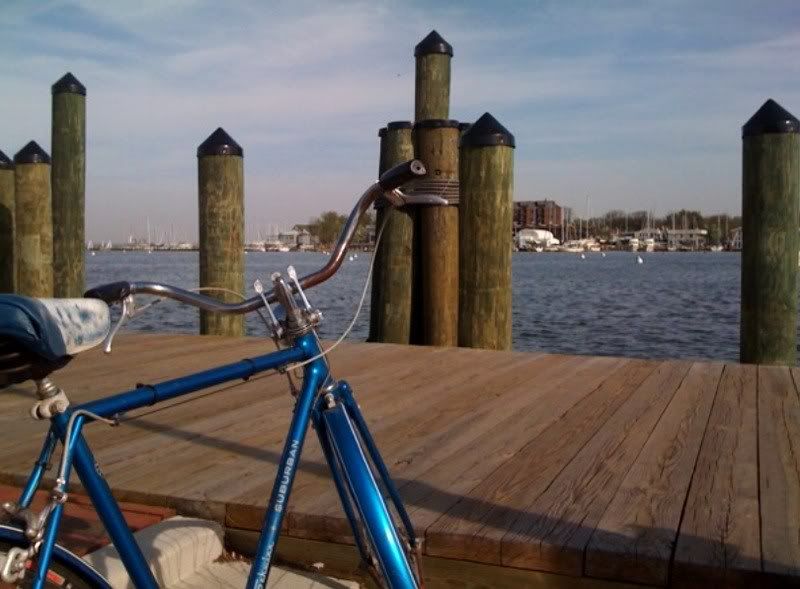 This is a very poorly placed bus stop on Ritchie Highway in Arnold. The bus rarely comes on schedule and this day I waited so long that I fell asleep laying in the grass. So, it's really just a sign on the side of the road that you can stand next to with false hopes. More of a "Bus May Stop".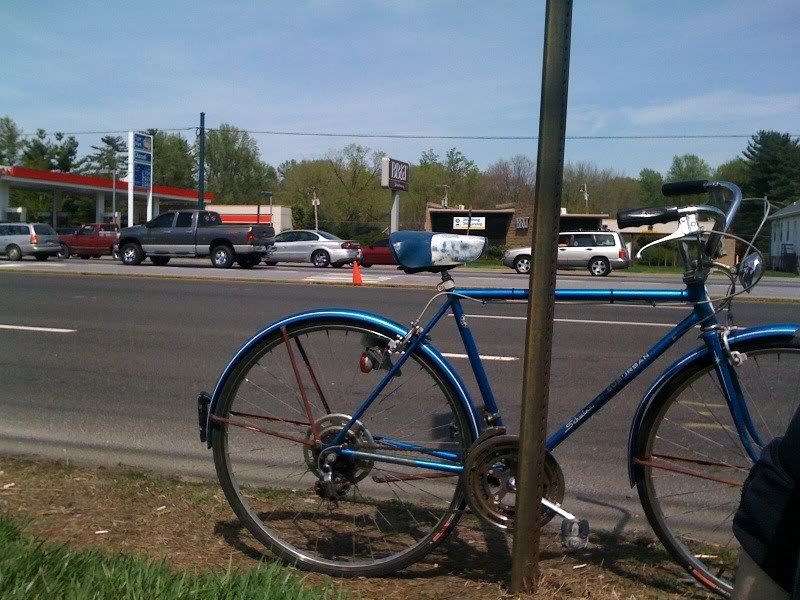 Another "Bus Stop". This one on College Avenue in Annapolis.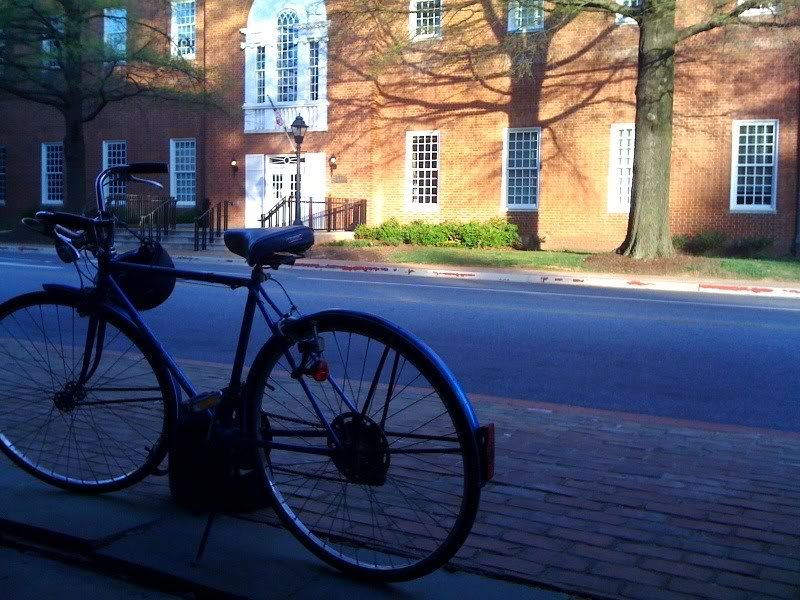 Visit to my Grandmom's house. She lives just a few miles away since I've moved downtown.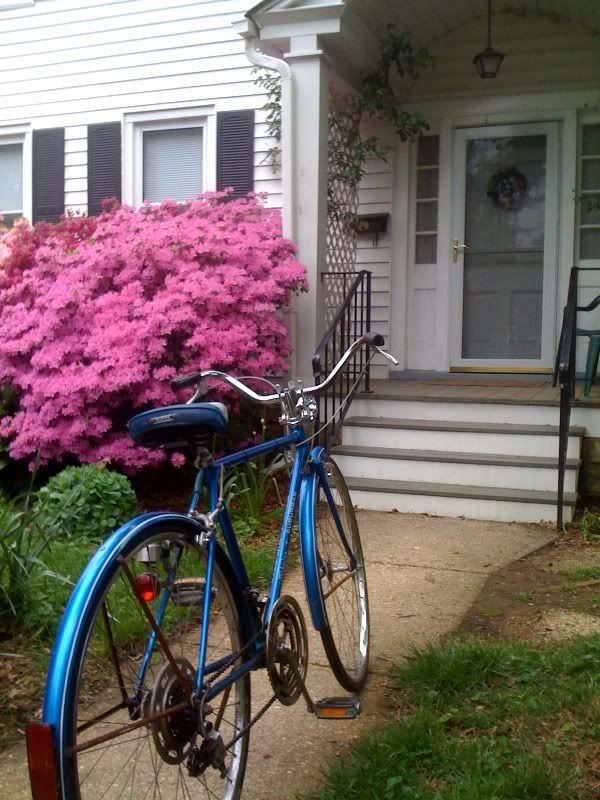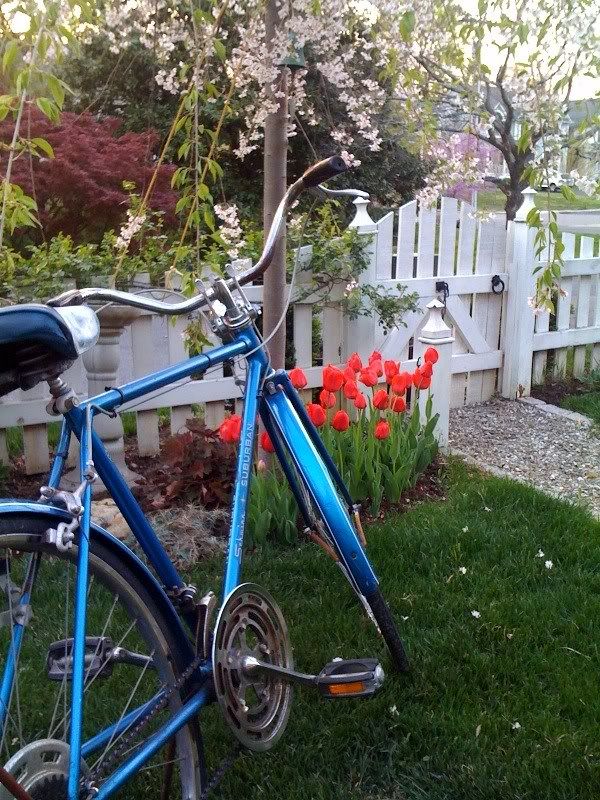 From the roof of City Dock Coffee in Annapolis. If you look out instead of down you can see all of downtown and out to the river.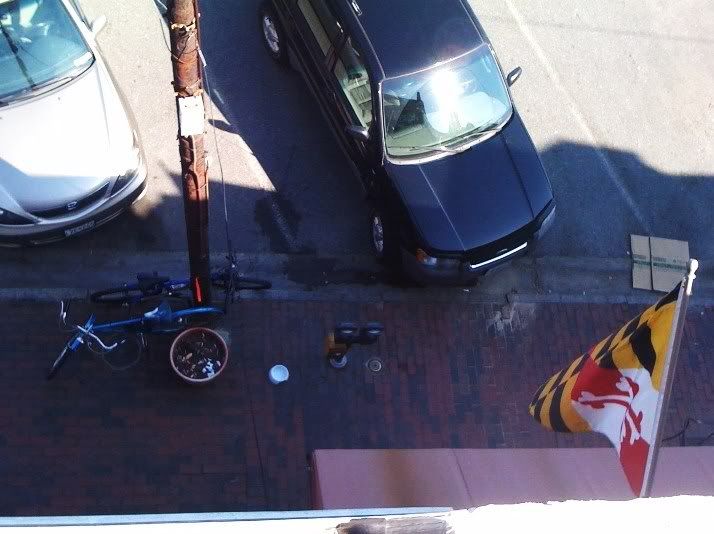 After a group ride through St. John's College. Found some wild flowers. I hope they were wild flowers.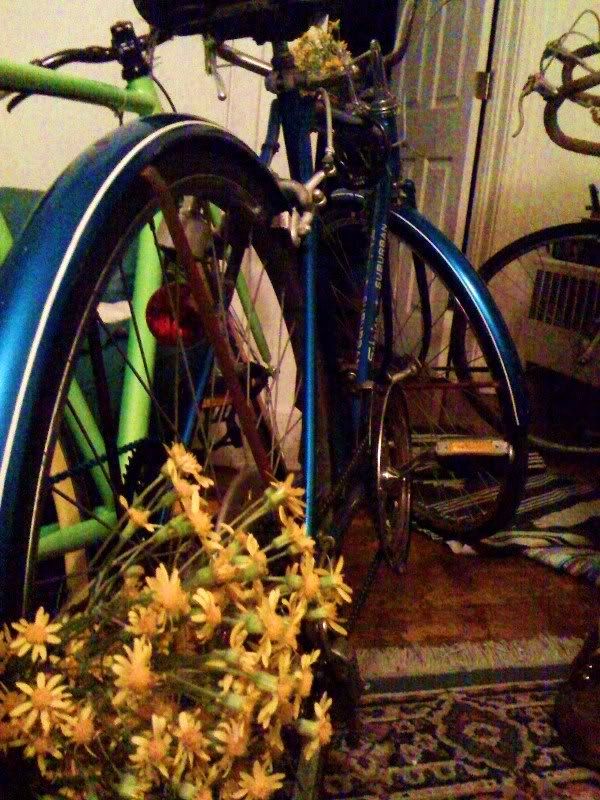 Same group different ride. I visit this 7-ELEVEN about every other day.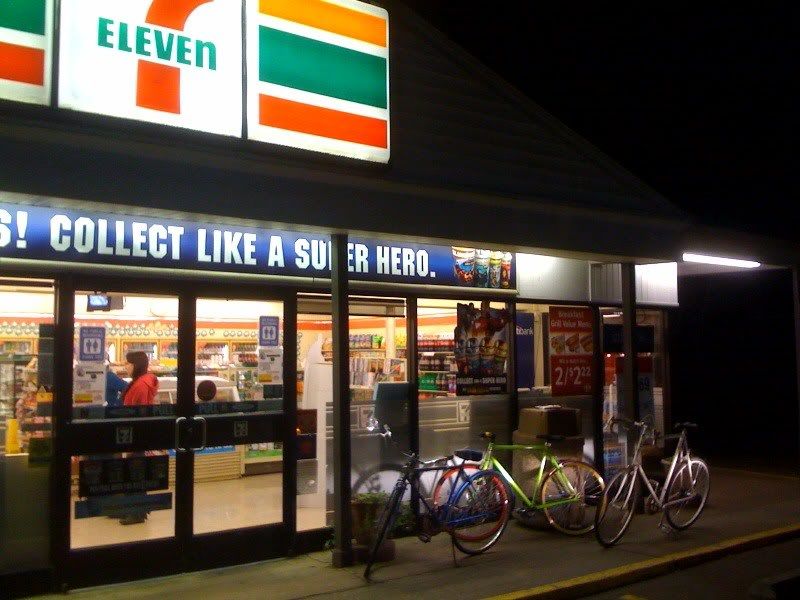 This is my bike on the back of my Dad's car. I loved what the tail lights did here so I had to capture it.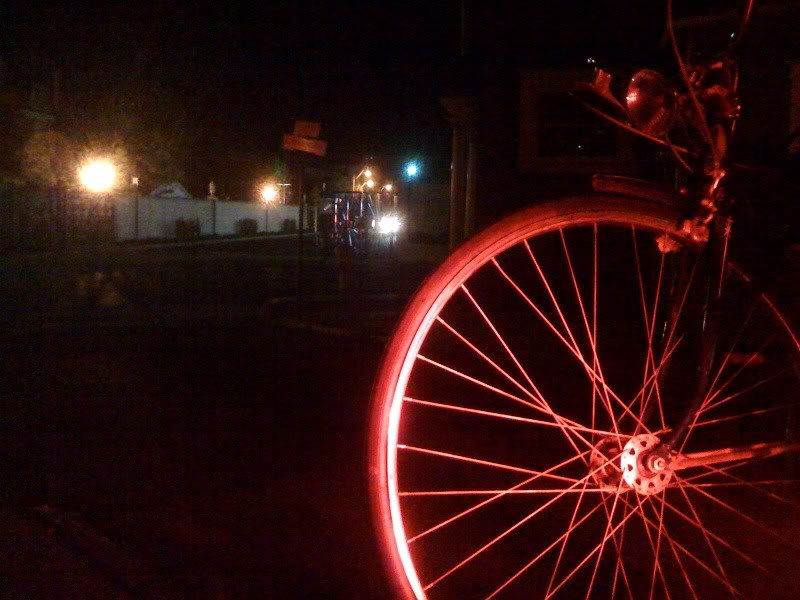 College Creek bridge on King George Street in the middle of my first ride with my Dad on his new bike!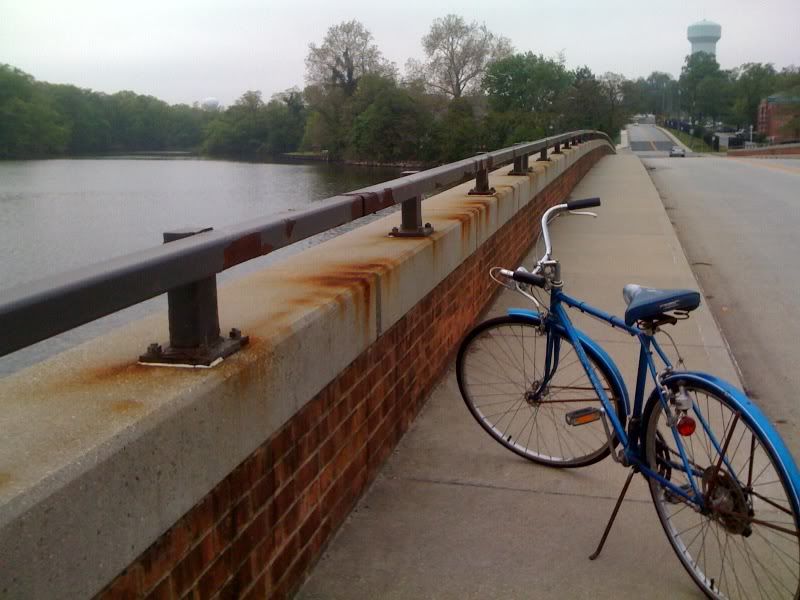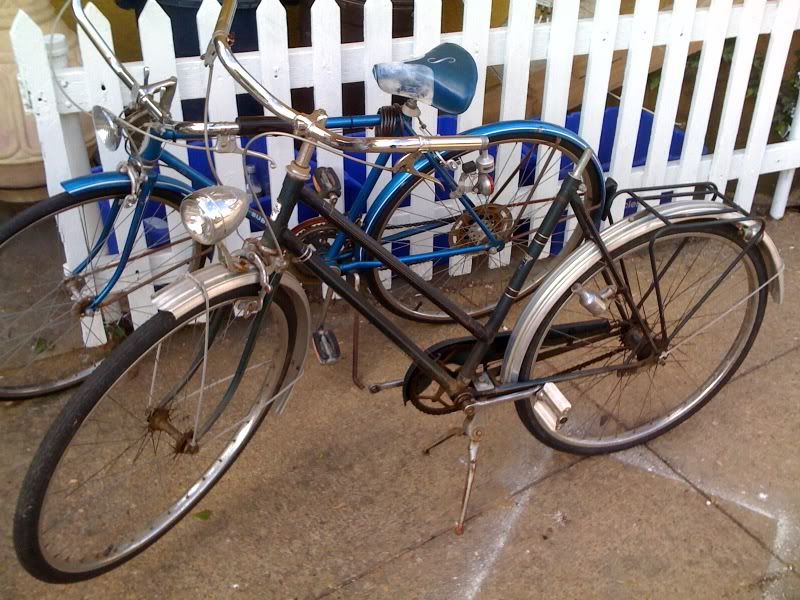 Naval Academy Bridge Overlook and Memorial.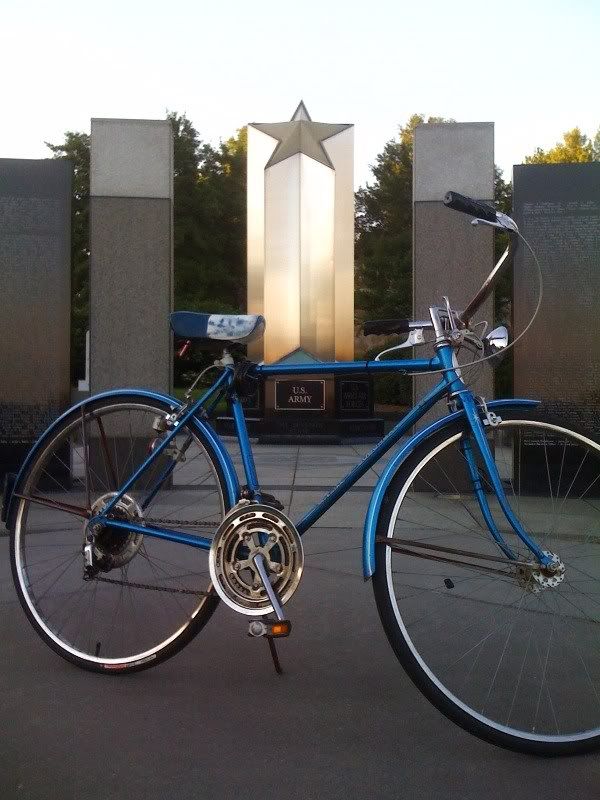 Naval Academy Bridge Overlook and Memorial.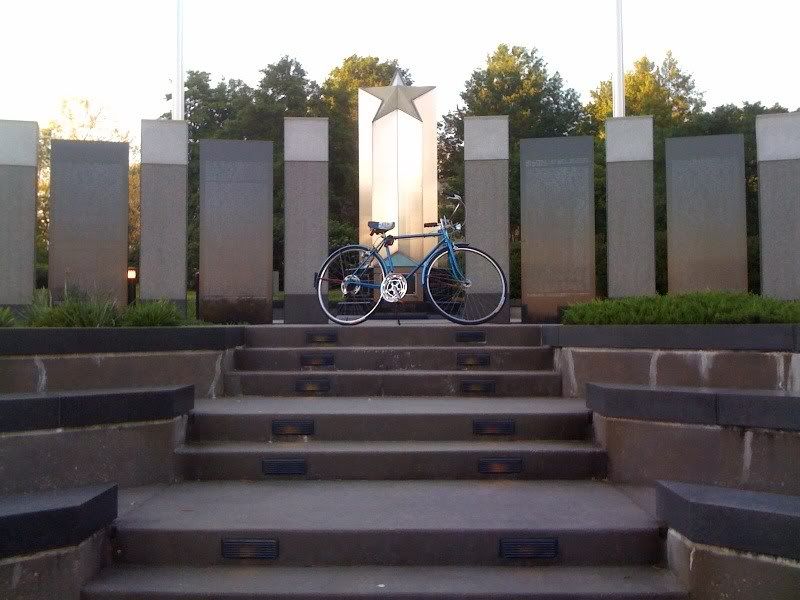 Naval Academy Bridge on the way home from work right before the sun set.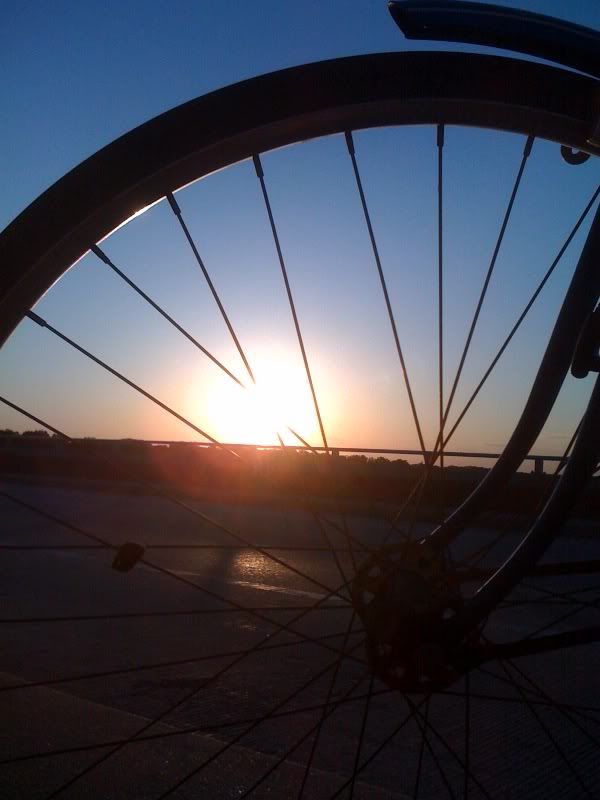 Probably my favorite photo I've taken so far. Just a few minutes after the photo above.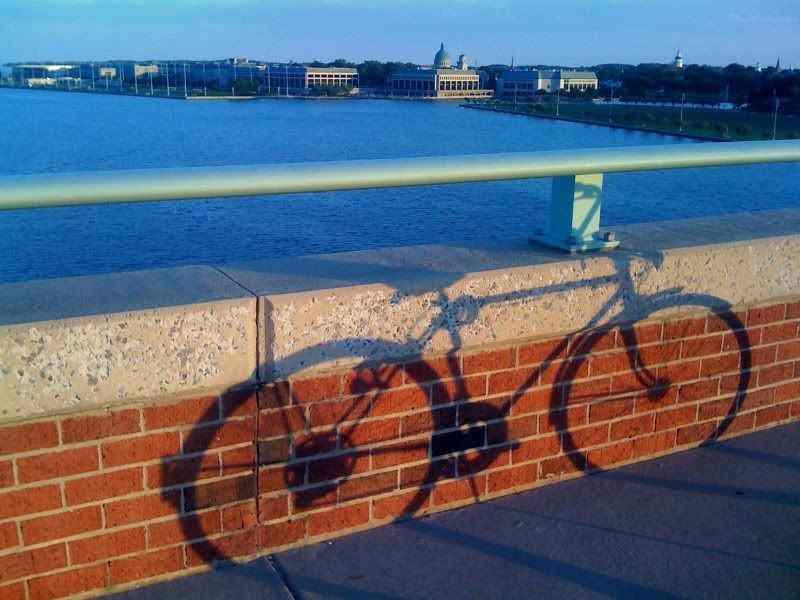 I've been wanting to replace this seat because it's old and not the most comfortable thing in the world, but where will I ever find something this unique!?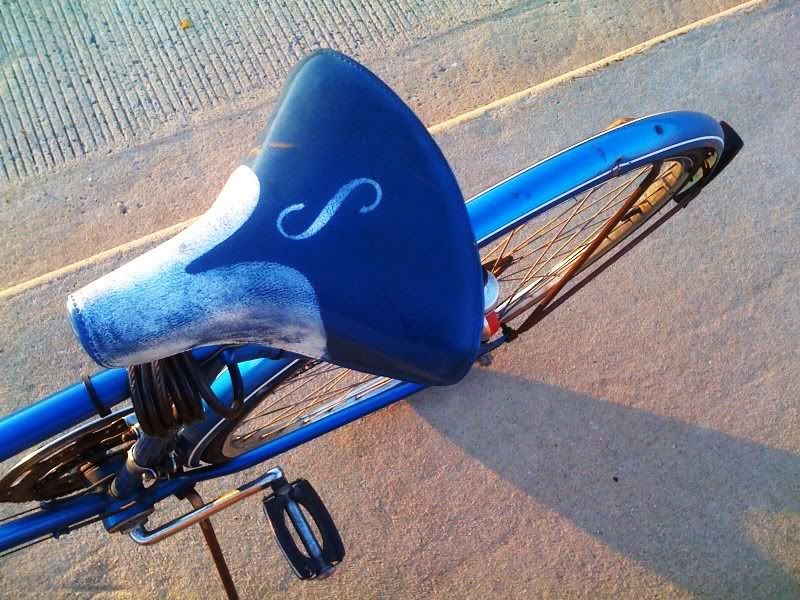 On the B&A Trail. This field is covered with yellow wild flowers. Reminded me of the Wizard of Oz.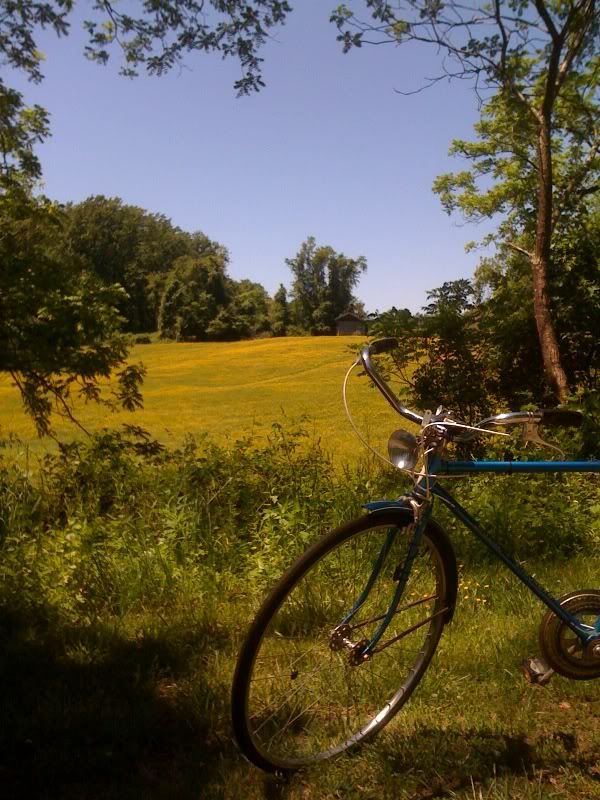 And last but not least, this is Mellow the dog. She was tied to the pole that my bike was leaning on today.